Blessed Are the Curious
"Blessed are the curious, for they will have adventures."
I don't know who said it first. I saw it on Facebook this morning as I was dodging my way through, avoiding name-calling and cruelties and half-truths on my way.
Isn't it the coolest thing? That saying, I mean, not Facebook. There are lots of ways to apply it on Facebook alone, since I already mentioned it. Telling the truth and avoiding name-calling and other cruelties are adventures I wish everyone would give a shot, but I don't expect that to happen.
Back to the quotation, though, how much could we learn if we only remained curious, and what great adventure is there than learning about things we don't know or understand?
When I was a kid, I read Gene Stratton-Porter books. She was an Indiana author who came from Wabash County and wrote a longer list of books than I could find. I read and enjoyed many of her novels, but she wrote about nature, too. She had an interesting life and, more important to me, she was an interesting person. A friend and I visited Porter's Cabin at Wildflower Woods on Sylvan Lake near Rome City. We ended up spending most of the day there, being curious. By the time we left, we understood her and her motivations. We were enriched by the experience.
Somewhere among the greats in my family tree, I had an uncle who committed suicide. I don't remember his name and I never heard anything about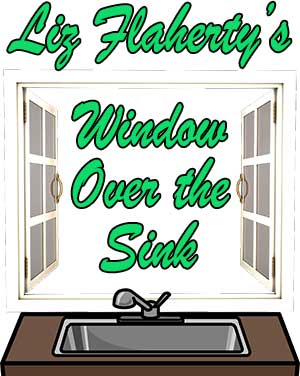 him. The earlier generations of my family—I imagine much like many others—didn't talk much about things. About feelings or pain or why anyone did what. While I understand that that was just the way of things, I wish I knew more. I am curious. One place that curiosity led me showed me that the uncle who'd killed himself had lost a child as a toddler less than a year before his own death. It made me understand. It wasn't exactly an adventure, but it was something important in the family's history that people had been, I assume, ashamed of. They should have been empathetic instead. Parenthood is the greatest adventure of all—having it taken away is the worst nightmare.
When I wrote Home to Singing Trees, I researched for a couple of years. Although I have no patience with microfilm or microfiche, there are a ton of local history books in every library around. If I'd used every "can you believe this?" piece of lore I'd found in those books, I'd never have gotten the book written. The good thing is that long after I had the information I needed, I kept reading. I grew up near Gilead, population somewhere in two digits, and things happened there. Also in every other wide spot in the road in Miami County. I know—I read about them all.
Wondering about things leads me to history, as you can tell. I've found peace in old cemeteries, glory and indescribable pain on battlefields, and made "oh, this is why" discoveries in places where the subjects of my curiosity grew up and lived.
But it doesn't have to be history. Seeing how things are made is interesting, too. Learning to make them yourself is an adventure. I want to learn to make soap someday. My mom did, with lye and some kind of hot grease. She put it in a big old metal dishpan and cut it into bars and did laundry with it—in a wringer washer. Oh, history again…
There are classes all around where you can make jewelry, ones where you can make greeting cards, fairy gardens, and countless other things. Artists at Gallery 15 and the Miami County Artisan Gallery offer classes and private lessons in any medium you can think of. You may not be good at them (you don't want to see my Wine & Canvas attempt), but you'll have a good time and it will be an adventure.
I need to find a class in how to write a column without skipping all over the place, but no one's offering that one…
Back to curiosity and adventure. Being curious means finding out the truth about something. Adventure means exploring it once you do. In this time of soaring untruths and bitter division, it's so very important to look beyond what you think you know. It's also important to go beyond what you do know so that you can learn about things. And explore them.
So, go forth and be curious. Have a good week. Be nice to somebody.
***
Liz maintains a blog that you can visit by clicking this link: http://windowoverthesink.blogspot.com/
Attention business owners: Would you like a very inexpensive advertising option. See how you can sponsor "The Window Over The Sink" each Saturday for just $99.00 per month. Call
This email address is being protected from spambots. You need JavaScript enabled to view it.

at 765-878-4510 to learn more!