Bunker Hill, IN - Shemar Austin, a sophomore at Maconaquah High School has been named the Subway Student-Athlete of the Week for the week ending May 18, 2018!
Shemar is the son of Bryan Austin and Marsha Austin. He was nominated by PJ Hatcher of Maconaquah High School.
"Shemar broke a conference record and got 2nd place in the 400, 2nd place in the 200, 2nd place in the 4x100, and earned first place in the 4x400 in the TRC conference meet," according to Hatcher. "Shemar works hard and does the little things correct to put himself in a position to be successful. He is focused when we warm up, especially on his technique. He is a competitor and pushes himself and others. He is coachable, a great teammate, and is putting his talents to use in a big way."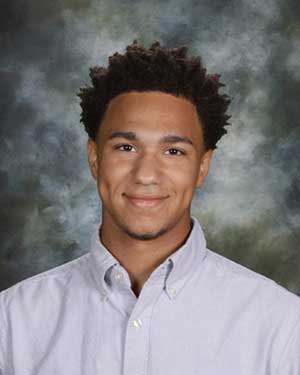 Shemar is a member of both the Track and Basketball teams at Maconaquah High School. He intends to go to college but at this time is undecided on a major.
Congratulations to Shemar! He has won a free Subway Footlong Sandwich courtesy of Peru's Subway Restaurant located at 170 N. Broadway St. in Peru.