Details

Written by

Kim Fields

Category: Police/Sheriff Calls for Service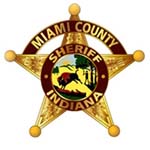 12:01 a.m. Deputy assisted ISP with a property damage crash at W Mustang Ave./N Matador St., Peru.
12:07 a.m. Deputy responded to an unfounded call about explosives in the 4000 block of W 1350 S, Galveston.
12:45 a.m. Traffic stop at W State Road 18/S US Route 31, Kokomo, two citations issued.