Pick the Right Professional
Last week I wrote about the reasons to hire a professional on certain occasions. But how do you know you're hiring the right one?
First, ask people you know for referrals. Did your friend recently get married? Ask about her photographer. His caterer. Her planner. His [fill in the blank]. Did he or she like them? Were they happy with the results? Were there any problems?
If there were problems, ask yourself whether that was the professional's fault or the fault of your friend's unrealistic expectations. I've heard lots of stories about brides who expected the caterer or wedding coordinator to do all of the cleanups after a wedding. Unless they have offered that as part of the package the couple paid for, that's not their job.
Ask the professional for references and/or samples of their work. Check on them. You might be shocked at how many people don't call references and ask about their level of satisfaction or even bother to check out samples of the work they've done.
Most professionals these days have websites. Check them out. Is their style your style? If you want a boho-chic event, you may not be happy with a planner whose website only includes white tie events. If you're planning a child's first birthday party, and you're thinking of a Winnie the Pooh theme, you should choose a bakery that has done Winnie the Pooh cakes before.
In choosing a photographer, take a look at what they've done. Are most of the shots posed or candid? Do they specialize in natural light or studio lighting? Are the photos clear and well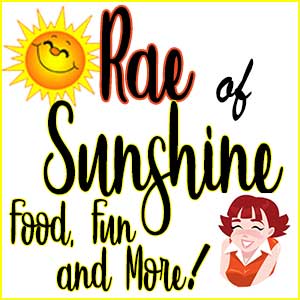 lit? Do they work well with children? With pets? If you're planning a big family photoshoot that involves children, make sure the photographer you choose has several sample shots with kids that age. And, I'm not just talking about toddlers. Teens and tweens can be difficult to photograph as well.
Put some thought into what you really want. Are there certain food restrictions (e.g. vegetarian, kosher, or gluten-free) that are important to you? Are there certain shots you want to make sure the photographer gets? Are there certain songs you want or don't want played? It's important to know what you want and to make sure the person you're hiring understands exactly what you mean. And it's important to get the most important things in writing.
I know it isn't a fun thing to talk about, but tragedies happen. Is the professional insured? What does that insurance cover? You don't need to get too detailed, but you want to make sure that if the caterer accidentally sets the venue's tablecloth on fire, catching the drapes on fire, and causing thousands of dollars' worth of smoke damage, you won't be stuck with the bill.
Finally, you should feel comfortable with the professional. I do a lot of networking, and we talk a lot about developing "know, like, and trust." If you don't click with the professional, trust your instincts. It doesn't mean that a professional is a bad person or isn't skilled at what they do. It simply means your personalities don't mesh. If this event is important to you, you'll want to surround yourself with people who make you feel at ease.
May your week ahead be filled with sunshine.
***
Rea Bates is an Independent Consultant with the Pampered Chef. You can see her Facebook Page by clicking HERE. Her column appears each Sunday in Peru Indiana Today.