Happy Birthday!
My husband, The Furry Guy, has a birthday this month. It got me thinking about birthday traditions. They're wide-ranging here in the US, since so many of us have traditions that go back to the countries our ancestors came from.
At the Bates Bungalow, birthdays are somewhat simple. You get the food of your choice for the day. We may go out for dinner, with the birthday boy or girl choosing the place. You may receive a small gift or two. Like I said, simple.
We work with the children at church, so birthdays are important there. The birthday celebrant is brought up to the front of the group, and everyone sings Happy Birthday to them. They then get to choose which song we'll sing as a group. If anyone (besides me, of course) remembers The Furry Guy's birthday, he'll be honored in the same way. Since he's not fond of being in front of everyone, one of my gifts to him is to not mention his birthday.
I found some interesting international traditions on the Bustle website.
• In Norway, people celebrate with chocolate cake and a special song and dance.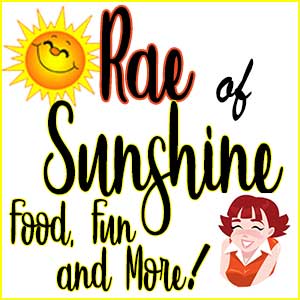 • In Russia, the parents of the birthday child hang gifts from a clothesline for the children who attend the party to take with them as party favors.
• German kids not only get presents and a cake with candles, but they don't have to do any homework or chores. However, if you're a single man over 30, you must sweep the city hall stairs while your friends throw garbage at you. This is not my favorite of the traditions I found.
• In Ecuador, children receive only a card on their birthday. However, they do get cake and gifts on the day of the saint they're named after.
• There is a holiday in Vietnam, Tet, which marks the beginning of the new year. On that day everyone celebrates their birthday, regardless of the actual date of their birth. Children traditionally get money as a gift.
• India has an interesting tradition. On their birthday, children get up and put on brand new clothes. Later they get a special meal. The children show their respect for their parents by touching their parents' feet.
• In Holland, certain ages receive more celebration than others. In much the same way we might make a bigger deal of turning 13, 16, or 18, children in Holland receive special recognition on what they call the crown years. These are ages 5, 10, 15, 20, and 21. At these ages children get especially big gifts, lemonade, and hot chocolate.
• Australians get fairy bread on their birthdays. Before you get too excited, this is just buttered toast with sprinkles.
• If you're Jamaican, your friends and family will toss flour at you on your birthday. Sounds very messy to me.
• If you're Canadian, your friends and family will ambush you and smear butter or grease on your nose. Again, this doesn't sound like a lot of fun.
• And you know that American tradition of a birthday spanking for each year? In Argentina, instead of spankings, they give ear pullings—one for each year.
Does your family have any fun birthday traditions? If so, I'd love to hear about them.
May your week ahead be filled with sunshine.
***
Rea Bates is an Independent Consultant with the Pampered Chef. You can see her Facebook Page by clicking HERE. Her column appears each Sunday in Peru Indiana Today.