Wedding Day Survival Kit
The wedding day is one day in which minor snafus can become major issues. If you are working with a good wedding planner and have engaged them to orchestrate things on the day of the wedding, he or she will be likely to have an extensive wedding kit. But if you haven't engaged someone to take charge that day (or if you aren't sure they'll be truly prepared), you might want to task someone you trust with bringing along a wedding day survival kit. This should be someone who isn't already charged with a lot of responsibility since you don't want to overwhelm any one person.
What is a wedding day survival kit? It's a little bit of everything to handle those emergencies that may pop up among the wedding party. Here's a list of what I suggest you include and why.
The Basics
• Clear Nail Polish. It can stop a raveling seam or keep chipping nail polish from getting worse.
• Cotton Swabs. These can be great for quick makeup fixes.
• Nail File. Don't let a broken nail snag or scratch someone.
• Tweezers. These are great for removing stray hairs or splinters.
• Breath Spray or Drops. Halitosis is bad in a receiving line.
• Pain Reliever. Whether you choose acetaminophen, aspirin, or ibuprofen, have something on hand to help with a stress headache or sore muscles.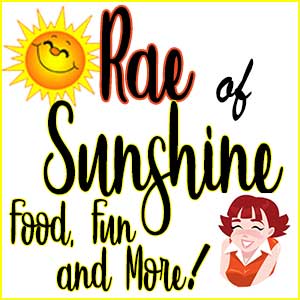 • Feminine Hygiene Products. A few tampons and pantiliners can help save the day.
• Bandages. You probably don't need huge bandages, but a few small ones can come in handy.
• Tummy Tablets. Antacids and/or other tablets to help with tummy issues can save the day. Nerves can cause all kinds of upsets.
• Tissues. I'm shocked at how many churches and other venues don't have tissues in the bridal and/or groom rooms.
• Hairspray. It's a long day, and last-minute fixes are common.
• Hair Pins and Hair Ties. These can help with those last-minute fixes.
• Makeup Remover Wipes. These can come in handy to remove a bit of makeup from a neckline or for quick makeup retouches throughout the day.
• Deodorant. Again, it can be a long day. Someone might need to freshen up.
• Hand Sanitizer. It's good for spiffing up shoes as well as for a quick hand cleaning.
• Black Socks. You might be surprised how many groomsmen forget black socks. Of course, if the groomsmen are wearing a color other than black, you'll want to bring along whatever color they'll need. I used to suggest bringing along an extra pair of hose for the bridesmaids, but few women these days wear pantyhose.
• Sewing Kit. You never know who might pop a button or find that a seam has opened. Generally speaking, you're talking about a needle, white thread, black thread, and a small pair of scissors. Bonus: bring thread that matches what the attendants are wearing.
• Safety Pins. You never know when someone might need one or two.
• Fabric Tape. This can be used to fix a fallen hem or to keep a bra strap in place.
• Stain Remover. It's not unusual for the wedding party to have a few snacks while getting ready. One drip of dip can ruin an outfit.
• Lint Roller. Whether it's lint, hair, or dandruff, this will come in handy for keeping everyone looking their best.
• Super Glue. Fix a broken shoe or anything else.
• Earring Backs. Whether the wedding party is wearing post earrings or French hooks, you should bring along a small collection of both post earring backs and French hook safety backs (those clear stoppers that keep the wires from getting pushed out).
Some Extras
• Bottled Water. Chances are good that there will be some on hand, but it may be wise to bring along some extras.
• Lemon-Lime Soda. Again, tummies often become a bit upset on the wedding day, and a little bit of lemon-lime soda can help. Regular soda is most helpful, but one or two bottles/cans of diet may be the preference of some. Mini bottles are a great option.
• Granola Bars/Protein Bars. Who knows who might have skipped breakfast?
• Dental Floss. Ever suddenly realize you have something stuck in your teeth? It's distracting. No one in the wedding party should be distracted.
• Chalk. I know it sounds weird, but chalk can be used to cover up/absorb oil or food stains on a white wedding dress or dress shirt.
You can't ward off every catastrophe, but with these you should be able to keep most of them at bay.
May your week ahead be filled with sunshine.
***
Rea Bates is an independent Consultant with the Pampered Chef. You can see her Facebook Page by clicking HERE. Her column appears each Sunday in Peru Indiana Today.