Need a Wedding Planner?
Many, many couples will be getting engaged over Valentine's Day. One of the first decisions they'll likely make is whether or not to use a professional wedding planner. If you're going to get married in a small ceremony with just a few friends and close family members, you may not need the services of a planner, or your incredibly organized friend or family member might be able to help with wedding details. But if you are looking at over 100 guests, you should at least give it some thought.
I know several planners, and one of the best things about hiring a professional is that they know the potential pitfalls, so they can help you avoid them. They can also be a wonderful resource for trustworthy vendors—caterers, bakers, alterations, music, photographers, videographers, etc. This is especially important if you're planning to get married someplace other than where you currently live. After all, things may have changed in your hometown. That great venue you always dreamed of may now be derelict, dilapidated, and dingy. (There are wonderful male and female wedding planners, but the majority of the planners I know are women. So, for the sake of ease, I'll be using female pronouns throughout the rest of this column.)
A great wedding planner can offer as much or as little help as you need. She can do the bare bones of helping you coordinate the vendors. She can hold your hand through the whole process and act as a director on the big day. Or she can do anything in between.
What you want will determine what she'll cost. I believe that all of the planners I know offer a free get-to-know-you session. This will allow you to see if you click. After all, you will want to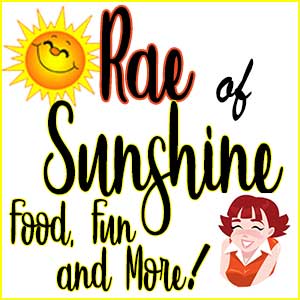 like your wedding planner. You will want to make sure she listens to what you want. She should ask questions and listen to your answers. She should offer a bit of guidance (e.g. buttercream frosting on your cake for an outdoor wedding in July in Indiana isn't a good idea), but she should not try to push you into her preferences. After all, a boho chic wedding might be the latest hot thing, but if you don't like the idea …
Your wedding planner should be open and honest about what you'll be charged and exactly what that fee will include. You should be offered a contract to sign that outlines exactly what you've agreed to. This protects you and her. Don't hesitate to question anything that seems off. If she said she'd be on site at the venue at least 2 hours before the ceremony, but you don't see that in writing, that is a problem.
Keep in mind that a wedding planner is not your personal assistant or flunky. You should not expect her to run errands for you or clean up after the wedding. Send your cousin after the bobby pins you forgot or the black socks one of the groomsmen forgot. See if your venue offers cleanup as part of the package. If you have unrealistic expectations, you will be disappointed.
Pay attention to the vendors your wedding planner suggests. She may offer a list of vendors she regularly works with, or she may simply ask if you have already chosen your vendors. I know that wedding vendors who work together regularly can help keep things moving smoothly. They can almost read one another's minds in the midst of the festivities, so the DJ may catch the eye of the photographer and give the sign that cutting the cake will be next.
If you would like some suggestions for wedding planners, feel free to contact me. As I said, I know several excellent ones.
May your week ahead be filled with sunshine.
***
Rea Bates is an independent Consultant with the Pampered Chef. You can see her Facebook Page by clicking HERE. Her column appears each Sunday in Peru Indiana Today.